Paying your Mohave Electric bill is a convenient and important part of making sure your home is properly powered. This blog post will present a guide to Mohave Electric bill pay, helping you understand the different options available, as well as any costs associated with them. This will ensure that you can make your payment quickly, efficiently, and safely. We will also cover any key benefits that come with paying your Mohave Electric bill online. With this information, you will be able to make an informed decision about the best way to pay your bill and ensure you are never without power.
To make a payment, you may use this official links below:
https://www.mohaveelectric.com/member-service/payment-options/
Easy Pay is another option to make payments from your checking account with automatic bill payment through your bank. When you sign up for Easy Pay,
https://www.mohaveelectric.com/
Manage Your Account and Make a Payment. Go to My Account.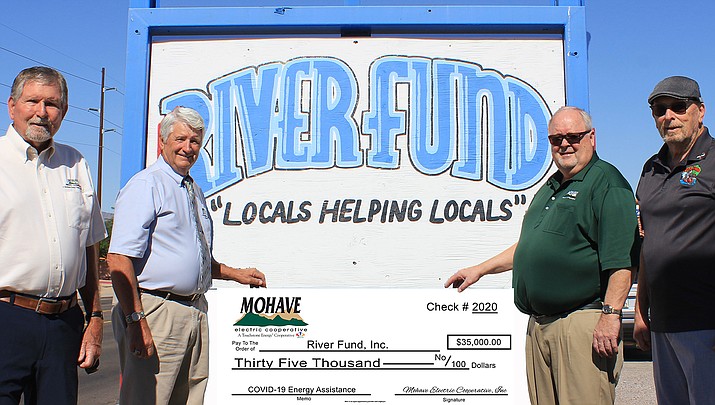 Mohave Prepay
Eliminate deposits and monthly bills
Customize a payment schedule
Buy electricity at your convenience
Monitor your consumption
Mohave Prepay is an optional pay-as-you-go plan with a tariff that has been approved by the Arizona Corporation Commission that enables qualified residential and small business members to prepay for electricity whenever and however much they want. Electric service is provided, but rather than receiving a monthly bill, usage is tracked daily and payments are made in advance. As long as their prepay account is open, Mohave Prepay members never pay a late fee, disconnect fee, or reconnect fee. The standard $5 membership fee (if not already paid), a $40 establishment fee, and the establishment of a prepaid account balance of at least $40 are all required of new Prepay customers.
Mohave Prepay might be right for you if it's simpler to begin electric service without posting a deposit and to make smaller, more frequent payments rather than a single, larger payment each month. Through Mohave's automated phone and internet remote bill payment service, purchasing power is quick and simple, even on weekends and holidays.
Only qualified Mohave residential customers and small business members may use Mohave Prepay. It is not available if you have a Critical Account (reliant on electric service for health reasons), are enrolled in Budget Billing, Time of Use, Net Metering, or have 3-phase service. You must be able to physically access your meter as a Prepay Customer in order to press the reconnect button, read and comprehend messages about your balance, and make prepayments on time via phone, internet, or at Mohave's office. Members with physical disabilities, those who are housebound, or those who find it difficult to receive messages and make payments over the phone or internet are not eligible for this service.
Once your balance reaches a predetermined level ($25, $35, or $50 depending on the season), you will receive a low balance notice by voicemail, email, or text message. This will give you some time to buy more electricity before the meter runs out. During Mohave's regular business hours (Monday through Friday 8 a.m.), the meter will stop and the power will be turned off if you don't buy more power. m. to 5 p. m. , excluding Mohave recognized holidays). However, once a payment is made bringing your prepaid balance to $20 or more, your power will be restored within 2 to 24 hours. Then, in order to restore electric service to your home and ensure your safety and that of your property, you must press a reset button at your meter.
By phone: (877) 371-9379 (select Option #1) – any time or day.
Online any time of day
Monday through Friday, 8 am to 5 pm at our office, 928 Hancock Road, Bullhead City, Arizona, excluding Mohave recognized holidays.
Members can now choose to "Go Green" by opting for paperless billing and having their electric bill sent to them via email instead of a stack of paper. When using the SmartHub app, features can be viewed on your computer or mobile device just like before. Bills can also be paid in person at the MEC member service office on Hancock Road in Bullhead City during business hours.
Logging into your SmartHub account will prompt you to choose a paperless option for billing, where you can register for paperless billing. Your e-bill will be formatted identically to your paper bill, including up-to-date information, comprehensive billing information, and updates. If you choose the paperless option, Currents magazine will still be sent to you. As before, that subscription will still be physically mailed to you every other month.
Members can enroll in paperless billing without using SmartHub. Call or stop by our Bullhead City location at 928 Hancock Road to speak with a member of our member service team. One of our member service representatives can sign you up.
Members now have another way to pay their bill. MEC installed a kiosk outside that is open to members every day of the year. This will enable members who work or are otherwise unavailable during our regular business hours to pay their bills whenever it is most convenient for them. The kiosk is located on the member service office's east side. Cash, cards, and checks are the three payment methods accepted by the kiosk. Keep in mind that the kiosk won't give you change if you pay with cash. If your bill is $19. If the price is $9.95 and you pay with a $20 bill, your account will be credited with $5. Payments made by card and check will be processed in the same way as payments made in person to a member service agent inside the building.
Please let us know if you're interested in signing up for Mohave Prepay. Select Member Services from the drop-down menu on our Contact Us page, then send us an email with your name and account number.
The Arizona Corporation Commission and Mohave both have the authority to change the Mohave Prepay terms and conditions at any time.
Member Service representatives are available Monday – Friday, 8 a. m. to 5 p. m. to help you at (928) 763-1100.
FAQ
How much does Mohave electric charge per kWh?
First 400 kWh per month are free. Monthly RateRESIDENTIAL SERVICE PRSPower SupplyDistribution ChargesTotal RateEnergy Charge ($/kWh) (Single Phase) 081047$0. 089204Next 600 kWh per month$0. 094547$0. 104204.
Where does Mohave electric power come from?
Arizona Electric Power Cooperative is the primary supplier of purchased power and transmission for MEC. We also buy electricity from other market suppliers who have access to resources like clean energy generated by solar and wind generators.
What caused the power outage in Bullhead City?
50 power poles in Bullhead City, Arizona, were knocked over by a windstorm, forcing the majority of its 40,000 residents to go without power. Crews were rushing to repair these poles on Monday.